As summer comes to a close, it's time to prepare for the upcoming fall fashion season! It's never too early to start getting ready for the cooler weather and bringing out those cozy sweaters. We'll be sharing our predictions for fall fashion trends and highlighting the must-have items that will keep you looking stylish throughout the fall!
Cardigans
Starting with a fall classic staple: cardigans! Cardigans are not going anywhere this fall; they're a must-have item you need to survive the cooler months! They're the perfect transition piece for fall that can be styled in so many ways!
The top trending cardigan for this fall's fashion is the Uniqlo Souffle Yarn Long-Sleeve cardigan that is all over TikTok! These have become the latest obsession because of how easy it is to style them. The colors are classic and neutral, which makes them versatile.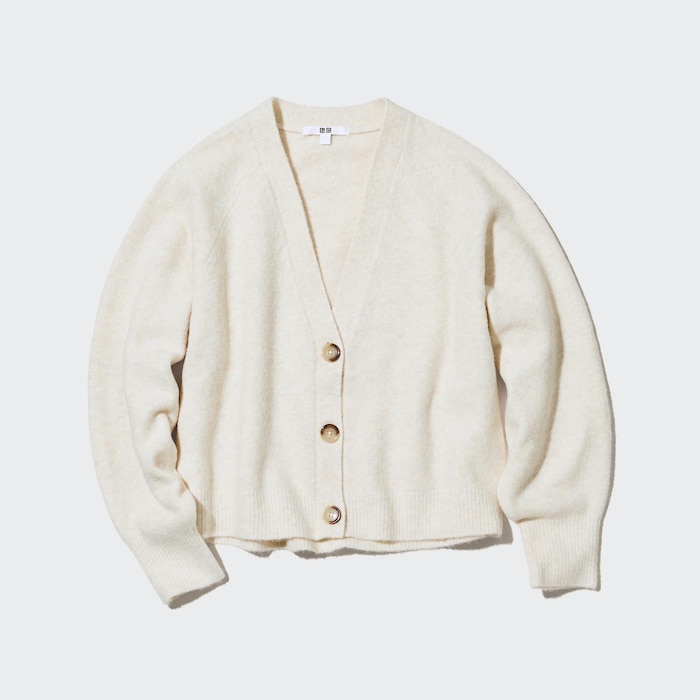 You certainly don't have to get the ones from Uniqlo; any similar cardigan is a must for your fall fashion wardrobe! What's great about them is that they also come in prints and other colors that can match your style!
Denim Everything!
Demin is having a major moment this fall fashion season! It's not just denim jeans anymore. It's denim vests, jackets, and even denim blazers! Anything denim has always been a classic staple, but now we're seeing it styled in fresh new ways that make everyone turn their heads!
We're definitely going to continue seeing this trend of vests transition into fall, and denim vests are the 'it' item for this upcoming season. The fitted denim vests from Cotton On are ones that you need in your fall wardrobe. Even how the model has it styled, denim on denim, is something more people will be doing this fall!
Demin blazers and trench coats are another fall fashion trend prediction we'll be seeing this season! It may sound odd, but slowly, these innovative and fresh takes on denim are going to be everywhere. The denim blazer from Gap is one way we'll see more of these blazers. The denim trench coat from Banana Republic is also another way we'll see how these new trench coats will look.
Both of these jackets are very chic and can easily elevate your fall looks! They definitely will be standout pieces and are fun twists on your classic staples!
Also Read: Your Ultimate Guide to Building Your Own Capsule Wardrobe
Fall Fashion Colors
It's time to look at the upcoming fall fashion colors we'll be seeing this season! The first one is this cherry red. This shade of red is going to be everywhere this fall! It's going to be seen mostly in boots, loafers, and outerwear.
Since cowboy boots will be following us this fall, these knee-high western boots in red will take your fall look to the next level! If you want to add another fun twist to your classic staples, this red leather trench coat from Nordstrom is perfect!
This cherry red is perfect for fall because it's a color that can make your outfits feel ready for those cooler months. It adds a pop of color to your outfits. It makes them very elevated and classy.
Another color we'll be seeing for fall fashion is yellow! Yellow has been seen in many runway shows for fall and winter collections. Bright shades of yellow have mostly been seen in sweaters and tops. More buttery-yellow shades have been seen in silk dresses and blazers.
To incorporate this yellow into your fall fashion looks, you can opt for this bright yellow, ribbed sweater from Madewell. If bright yellow isn't your thing, you can wear this double-breasted coat from H&M for a more subtle look.
These yellow shades will give the perfect contrast to your fall looks and make you stand out in this dull weather! It's going to brighten up your look and make it very fresh and fun!
Also Read: 4 Essential Updates For Your Fall Skincare Routine
It's time to get in gear for fall fashion as summer is officially wrapping up. Our trend predictions for fall will help you stay on top of the trends and give you insight into must-have items you will need! We have many classic staples that are a need for your wardrobe, as well as some fun pops of colors and styles that will make you a fashion leader for this fall season!