Let's be honest, dating in 2023 is hard. Since the pandemic, people are slowly easing themselves back into the dating world and finding that it's much more difficult than it used to be. It's safe to say that it's weird and a lot of us have lost touch, reasonably! First dates are not what they used to be, let alone first date etiquette. There's someone you're interested in, you ask them out, plan the date, and you go out. Simple, right? Not so much anymore. It seems everyone has forgotten their social skills when it comes to first dates. So, let's dive right into first date etiquette in 2023.
First and foremost, Mutual Planning Etiquette
We cannot stress enough the importance of planning something that both parties will enjoy. This does not mean planning the entire date with them. If you ask someone on a date then you should be the one to initiate plans for the date. Never should you ever ask someone out and follow with, "So what do you want to do?" Red flag! This is really bad etiquette. We get it, there are so many creative first date ideas. Horse carriage rides, pottery lessons, and hot air ballooning seems to be popular as of lately. While there's nothing wrong with those ideas, some prefer the sweet simplicity in dinner and a movie. Don't reinvent the wheel!
If you've been dating this person for a while then you know what kind of stuff they like, or at least you should. If this is your first date with this person, then ask what they're interested in. We all want to make an good first impression on a first date and sometimes there is nothing sexier than….
But if you want to level up your dating etiquette, then opt for asking! Let's set a scenario, say you go on a hot air ballooning date with Kelsey and she reveals that she's deathly afraid of heights. Now what? Kelsey probably won't enjoy herself on the date and you'll get trash talked in the group chat with her friends, all because you didn't ask. There's nothing wrong with confirming your plans with your date even after you've already made them. It's not only considerate but shows you're interested in getting to know what kind of things they enjoy.
Also Read: Matchmaker Jacqueline Fae Teaches Others How To Manifest Love
Mind Your Manners
We don't care how untrendy TikTok says manners are; they go a long way! Holding doors open, buying flowers, and dressing nicely is not a crime. Chivalry isn't dead, after all! When you're out on a date, especially your first one, manners are to be expected. If some of you need to be reminded, we'll jog your memory.
Clean Your Corners!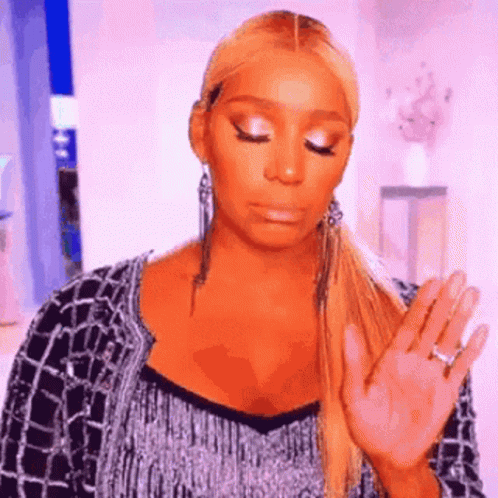 Basic hygiene before any date is mandatory, but touching up the corners of your hands, face, eyes, mouth, and nose is essential. This is important when eating out but also in other situations. There's nothing more disgusting than eating out and seeing gooey eye boogers or, worse, spit collecting in the corner of someone's mouth. It's gross enough to never go back out with that person, so clean your corners!
Put that Phone Down!
Put it away. Put it in your purse, pocketbook, pocket, we don't care; get it out of sight. You could've stayed home if you wanted to be on the phone all night. More than anything, it's rude and disrespectful to that person and their time. What better way to say, "I could care less about you and everything you have to say right now." Put it away!
Be Intentional
Get those elbows off that table, clear your throat, and sit up straight. Act like you want to be there. You should want to; if not, don't plan a second date. Ask genuine questions without being invasive. Do not, and I repeat, do not spend the entire date talking about yourself! Nobody likes a Talkative Tammy, so find a healthy medium between talking and listening. While you listen, make eye contact. It doesn't have to be a Grey's Anatomy gaze or anything, but make eye contact and let them know you're engaged.
Be confident!
Our last little dating etiquette tip, is be confident. If you lack confidence, our advice would be rendered worthless. Know that you look good, and things will go your way as long as you own it. Think your date is way out of your league? Oh well! They're out with you, so own it! Are you nervous? Scared? Anxious? Own it! You'll be fine. First dates can be unnerving sometimes, so keep it simple. Listen to our first date etiquette, and you will be fine. Be yourself. Don't make it a federal case; you can do it. Clean your corners, put your phone down, be genuine, and you'll be fine. Just remember; If you're asked out, and the check comes, and they say, "Let's split the-"
Run!